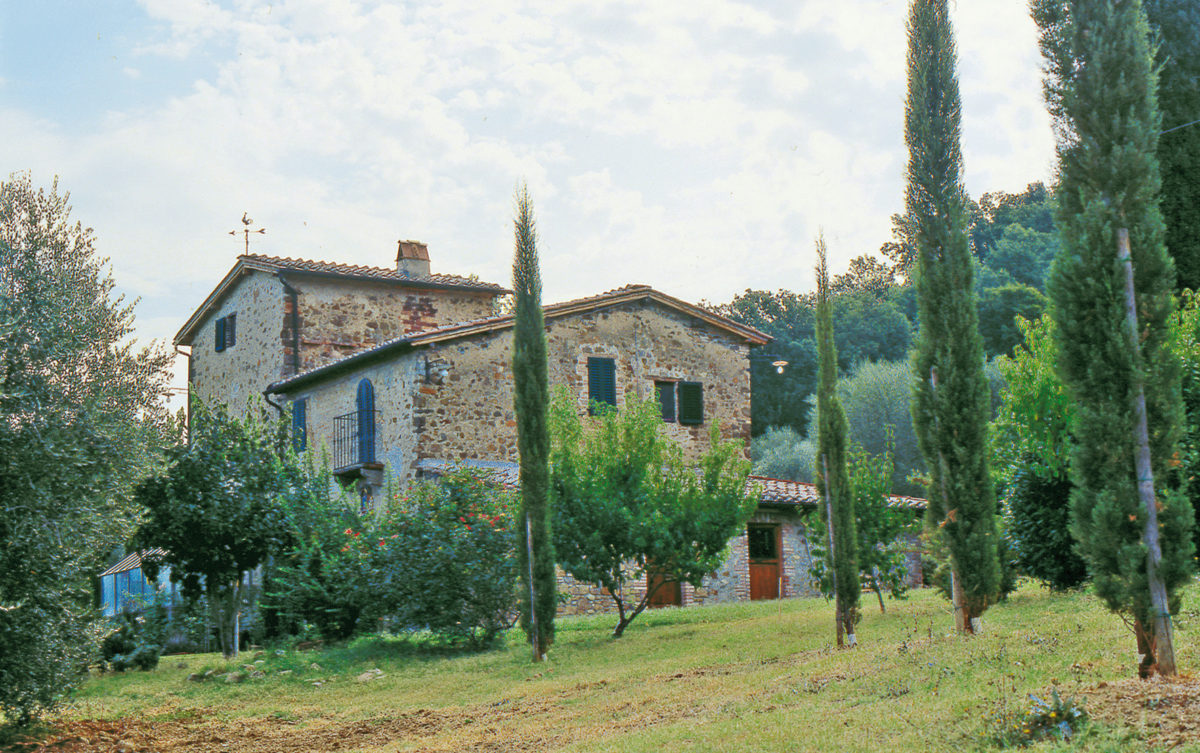 History
In 1987, Gianni Brunelli returned in Montalcino and succeeded in crowning the dream of his family, buying back the old property of his father, "Le Chiuse di Sotto". In the memory of his father, a small plot of the vines planted by him in 1947 is still conserved. "Le Chiuse di Sotto" is located in the homonymous location northeast of Montalcino. The farm consists of a single body of 5 hectares, of which 2 are cultivated with Sangiovese while the remaining two and a half hectares are cultivated with olive groves, from which we produce our extra virgin olive oil. In the mid 90's Gianni and Laura, bought Podernovone. Located on the south-eastern slopes of Montalcino, it consists of a 4.5-hectare property planted with Sangiovese and some Merlot since 1997, the former for Brunello and Rosso, the latter for the Amor Costante. Podernovone is made up of four vineyards, Olmo, Oliva, Quercia and Gelso.All technical and administrative aspects of the winery are managed by Laura Brunelli and her team of family and staff.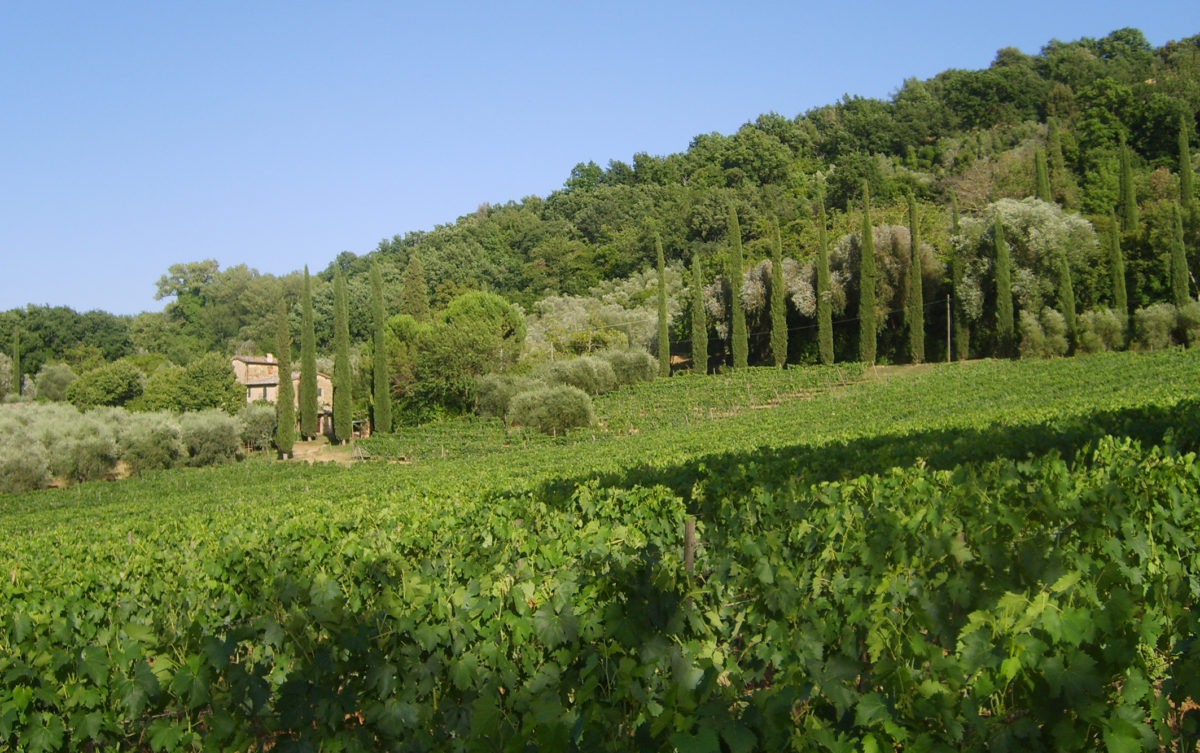 Philosophy
From healthy, well ripened, balanced grapes, harvested in the right moment and carefully vinified, it is only natural to get good wines with balanced structure and generous aromas. It's the meticulous work in the vineyard which offers absolute quality. Each working phase must be technically analysed and appropriately adapted to the needs of our vines, climate and microclimate. These are our values as vignerons which we apply to our work every day.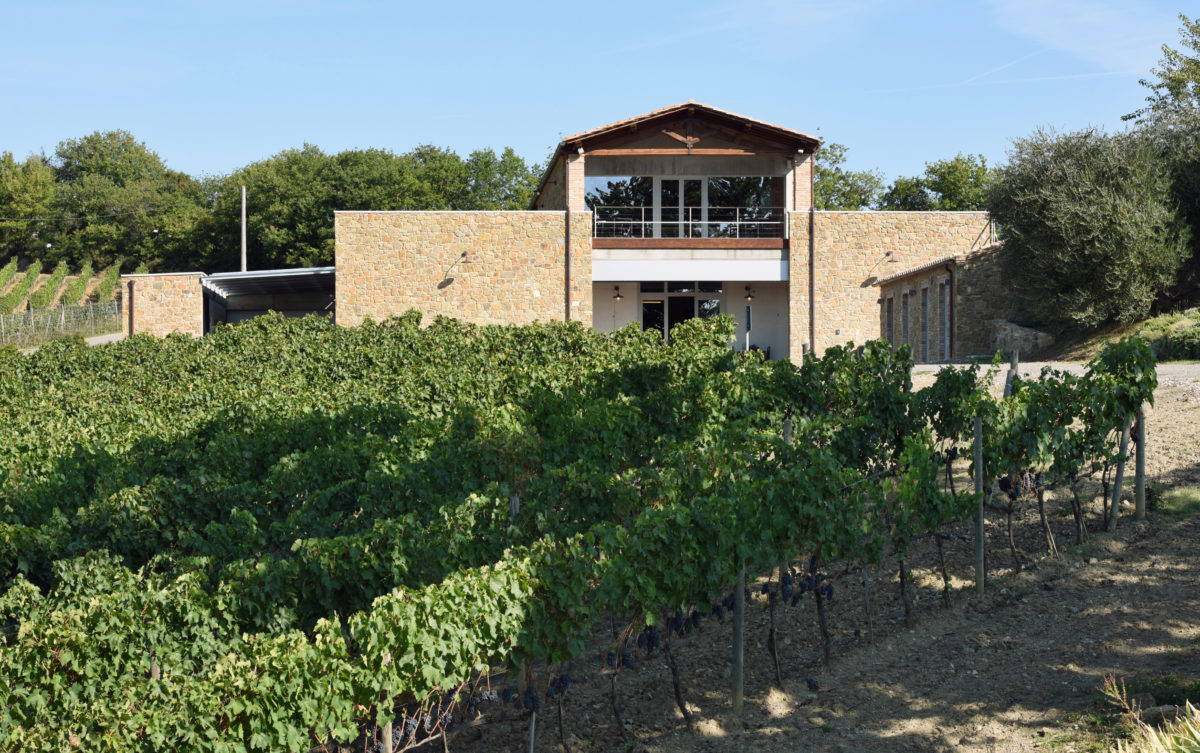 Cellar
In 2015, and after great thought and work, Laura finalised and inaugurated the new winery at Podernovone. Located at the south-eastern slopes of Montalcino and surrounded by four and a half hectares of vines, it is designed to be minimal and practical, supporting a low energy impact and natural process, trying to minimise its carbon footprint with solar energy and the use of gravity. The building is made with stone and the traditional Etruscan method of "Cocciopesto" allowing it to breathe. A secret corridor is designed to surround the building providing thermic isolation and keeping a stable temperature throughout the four seasons. Podernovone is fully sustainable combining technology and tradition.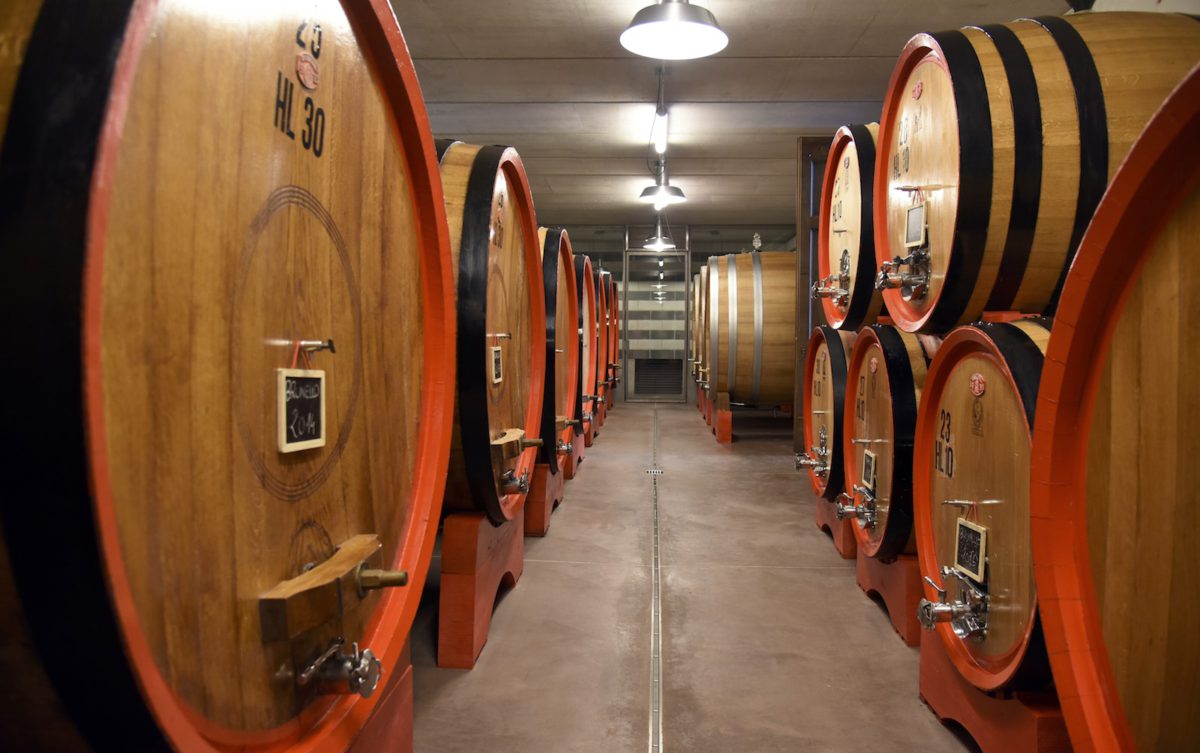 Vinification
All grapes, which will arrive in the winery come from our own vineyards and have the highest quality. Manually collected, following a careful on site selection and a final visual inspection on the sorting table. The yields will be very low, so the quality is guaranteed. Vinification takes place separately for each plot in stainless steel tanks. There are no specific protocols, but it will always depend on the needs of each vintage. The only rules we swear to is cleanliness and to maintain a stable temperature at 26-27°C. Extraction is prolonged but delicate, making sure we gain overt aromas, rich colour and the most elegant tannins. After the malolactic fermentation, the wines from each plot will age separately in our oak cask cellar in vessels of Slavonian oak, from 5 to 30hl. The slow and prolonged ageing in the oak cask cellar allows the wine to clarify naturally without the need of external intervention, thus requiring only a very light filtration before bottling.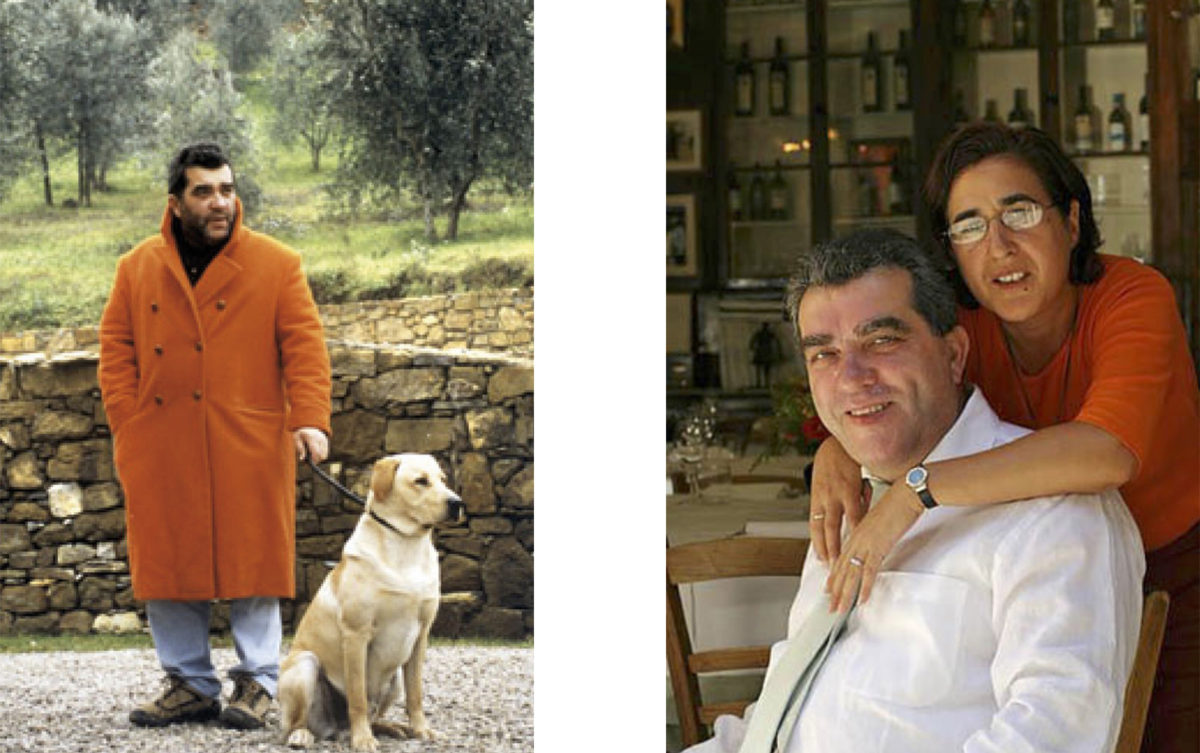 People
Gianni & Laura
Gianni was born in Montalcino, became Sienese, returned in Montalcino, places of excellence and hospitality.
Laura was born in Sardinia near to the glorious Arborea di Eleonora. Laura left when she was eighteen. To pay for her studies in biology she remained in service of a family. One day when she was in piazza del Campo, a young man who was Gianni il Brunelli, as she preferred to say, asked her for a cigarette. Although they had given up smoking several times, they stayed together for the next thirty years. Gianni was a worker with Ignis and was a leader for his companions. He did not care too much for political theory but relied on his simpatia. Gianni had the idea to open an old-fashioned inn. He had the idea but didn't have a lira. However, he was so friendly that two old shopkeepers on via del Porrione, a stone's throw from Piazza del Campo, who were more devoted to the place where they had spent their whole lives than they were to money, took him to his word. To him, to his mother Elvira – who had always been in the kitchen – and to Laura. In 2009 l'Osteria delle Logge, by now a myth for the Sienese and for travellers from all over the world, celebrated its thirty years. For over thirty years Laura and Gianni have been joined as a kite to the hand that holds the string: they have been in turn hand and kite. In November 2008 Gianni's thread broke.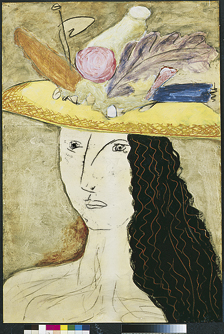 Art
The artwork on the label of our wines is called "Elvira with a hat" created by Harvard economist and painter Richard M. Goodwin. Richard was a frequent guest at the Osteria Le Logge and a dear friend of Gianni and Laura. Many times he observed and admired Elvira, Gianni's mother, who at that time was responsible for the kitchen of the Logge and as a Muse inspired her portrait. Even today, "Elvira with a hat" is hanging at the entrance of the Osteria Le Logge.